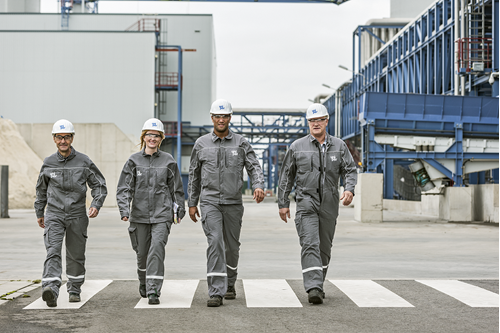 Photo credit: Uniper
Posted in: Natural Gas World, Natural Gas News, News By Country, Germany, Corporate, Share prices, Natural Gas News Europe
Germany's Uniper has given itself a pat on the back one year after its stock market listing, during which its share price has more than doubled.
On September 12 2016, Uniper's opening quote on the Frankfurt Stock Exchange's Prime Standard segment was €10.015 ($11.978). While Frankfurt mid-cap shares rose by 19% and the Euro Stoxx Utilities sector by 23% in the intervening period, Uniper's stock closed September 11 at €22.145, giving the company a market capitalisation of €8.1bn. The company became operationally separate from German utilities group E.ON on January 1, 2016.
Speaking a year after the spin-off, CEO Klaus Schäfer said September 12: "We know from many conversations with our investors that they have a growing appreciation for Uniper," adding that the company intended to stick to its targets despite "a persistently challenging market environment."
CFO Christopher Delbruck said: "Our economic debt is about one third lower than at the start of 2016. We've significantly reduced our controllable costs as well. This will enable us to generate free cash flow on a consistent basis and to create sustainable value for our shareholders."
Uniper's main operations include power generation in Europe and Russia and global energy trading. The company is divesting its key Russian upstream gas asset to OMV; completion is still scheduled for this year. Last month, Schäfer defended his company's financial support for Gazprom's Nord Stream 2 pipeline project and criticised US LNG trade policy. This July, E.ON set up its own energy procurement and marketing unit for the German, UK and Swedish markets, marking its independence from Uniper's trading functions.