PRESS RELEASE
ESCP 'Highly Commended' at annual Times Higher Education awards
ESCP Business School has been named as one of the UK's leading business schools at the prestigious Times Higher Education awards, having been 'highly commended' in the 'Best Business School' category.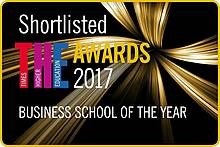 The awards dinner and ceremony, which took place on Thursday 30th November at the Grosvenor House Hotel in London, is known as 'the Oscars of Higher Education' with over 1,000 guests in attendance, including politicians, senior academics, and professional university staff from all corners of the UK.

ESCP, with distinct campuses across 6 countries - London, Paris, Berlin, Turin, Madrid and Warsaw - was the only institution on the shortlist not based exclusively in the UK.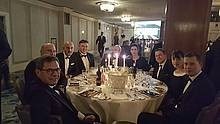 The School's Dean, Professor Frank Bournois, says:

"This outstanding achievement shows the relevance of our multi-campus strategy. To be a truly pan-European business school, we must be recognised as a leading institution in each country where our campuses operate and only ESCP can do this! I am very proud that the THE considers ESCP a top UK business school."

The last year has seen many achievements for ESCP, including the introduction of the innovative Bachelor in Management (BSc) and a new Executive Master in Manufacturing Automation & Digital Transformation, focused on the industry 4.0 agenda.
The School's Master in Management programme (delivered in significant part in London) was ranked in 4th position globally by the Financial Times, with the Advanced Master in Finance (split between London and Paris) 2nd worldwide.

2017 also saw ESCP's second European Electric Vehicle Road Trip (EVRT), with students travelling 6,5000kms to e-mobility events and conferences in electric vehicles in collaboration with Global EVRT and the School's student Energy Society and academic Energy Management Centre.
To read the full article, please click here.