As the Government of the United Kingdom fast approaches a crucial stage of the Brexit negotiations, ESCP's London Campus proudly supports the Brexit Forum Series – an exclusive member-to-member event organised by the French Chamber of Commerce in Great Britain (FCCGB).
Taking place in London at the FCCGB premises, the Brexit debates provide advice and best practice guidance for Franco-British businesses. These timely discussions have helped attendees to assess the latest developments and strategies around this crucial topic and to benefit from regulatory input. The forum is aimed at Heads of Brexit Task Forces, Heads of Strategy, Heads of Corporate Affairs in charge of Brexit and others with associated duties.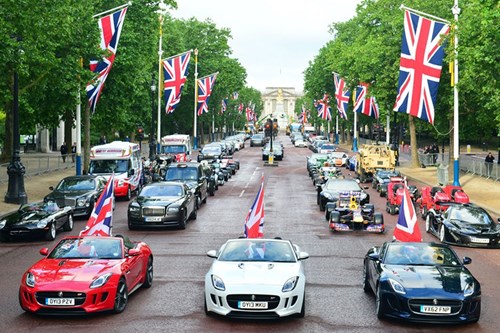 Source: AROnline
In its most recent discussion on 11th April 2018, the Brexit Forum brought together international organisations and business representatives from the automotive, construction, banking, legal, and energy industries to discuss the impact of Brexit on investment decisions in the automotive industry. Participants looked at questions of Brexit on the investments and regulatory frameworks for businesses in an era of post-UK EU membership.
Companies attending included:

EDF Energy, PwC, AutoAnalysis, Groupe Renault UK & Ireland, Atout France Tourism Development Agency, ESCP, London & Partners, European Bank for Reconstruction and Development (EBRD), Sherrards Solicitors LLP, Embassy of France in the UK, Société Générale, Veolia, Region Hauts de France, Department for Exiting the European Union, Orange Brand Services Limited, VINCI Construction Grands Projets British Isles, Stanley Robotics, Reed Smith LLP, Irwin Mitchell LLP, Cripps LLP, Deloitte LLP, EY, CBRE Ltd, ebl miller rosenfalck, Council of British Chambers of Commerce in Europe (COBCOE) and many others.
Forum Co-chairs Angela Hepworth (Corporate Policy and Regulation Director at EDF Energy) and Neil Sherlock (Partner, Corporate Affairs at PwC) were joined by industry expert Ian Henry (Director of AutoAnalysis).
What does the future hold?
ESCP's Affiliate Professor Jeremy Baker reports:  
Brexit could have a dramatic effect on the British automotive industry. The suggestion has been that, if the UK government does not achieve a favourable agreement with the EU, then car manufacturing operations could be shifted to regions such as Eastern Europe.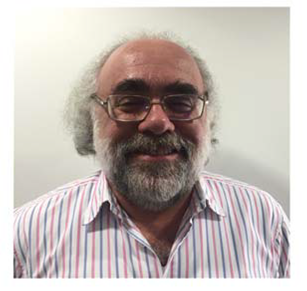 Ian Henry, auto-industry expert, explained that the automotive  industry  has a very complex structure. Therefore moving operations abroad, away from the UK,  would require extensive planning, massive investment (>GBP £2 billion for a new factory), and would disrupt existing robust supply chain processes.
Two key factors mean that the automotive industry operates in a conservative manner:
The car industry works on a long-term basis
It's a Europe-wide industry
Assembling a car is such a complex process – to establish a new assembly plant or launch a model or introduce a new platform is challenging and requires long-term timing. The industry expects a model to last for 7 years. A new car factory might take 4 years to plan, and must produce for at least 2 model cycles in order to pay back the investment, i.e. the factory must be in production for 7 + 7 years.
The current automotive industry in the UK is highly integrated with the rest of  Europe. At present, there are 1.7 million cars assembled in Britain. However, it is essential to consider that these British cars may not count as British according to WTO rules as their British components only account for around 40% sourced from Britain. Currently, most British automobiles have over 70% of European content (including UK content) and the UK is the fourth largest car producer in Europe.
The automotive industry in the UK in a Post – Brexit era
What are the potential outcomes?
Soft Brexit scenario: There will be no need to shift operations from a British factory to a continental plant, the key players in the industry allocated their production to specific factories in UK years ago and operations will continue with minimum disruption.
Hard Brexit scenario: This could increase the pressure to expand the British car component sector so that British cars had the chance of achieving 60% of UK content to comply with WTO rules.
Hard Brexit and the British component industry: It would be challenging to enlarge the British component sector quickly, the expansion would require significant investment taking place over many years. Also this industry will very likely face a shortage of highly – skilled workers.
Hard Brexit and the consumers: This could increase significantly the cost of making cars in the UK.
Conclusions
According to this analysis of the automotive industry, hard Brexit is  not an attractive option. The UK Government, EU country members and key players in the industry must compromise and achieve a Soft-Brexit agreement. They must face facts - assembly plants can't be moved, component suppliers can't be suddenly moved to the UK, and from a UK economic perspective, car manufacturing jobs cannot be suddenly taken away from UK without causing significant regional harm.
Upcoming Brexit Forum
The next Forum will take place on 13th June, the topic is "Impact of BREXIT on HR & Education (talent, labour law, mobility, and training). Speakers to be announced soon. Stay tuned!
How to attend
Attendance is by invitation only. Register your interest with Ophélie Martinel.
About the French Chamber of Commerce in Great Britain
Established in 1883, the Chamber is part of a network of 120 French Chambers of Commerce Abroad (CCI France International) and is one of the top French Chambers worldwide. Their main aims are to provide a platform for exchange and networking at the service of Franco-British firms in the UK, to promote their members' interests to key decision makers and to help develop economic and commercial relations between France and the UK. The size of their network and its diversity - 600 members ranging from Start-up & SMEs to blue-chip companies, with 40% non-French representatives - contribute significantly to their reputation and success. Their Company Set up, Business Centre and Recruitment services provide both British and French companies with a large range of bespoke professional services. The 100 events they organise every year, with personalities from the British and French political, academic and business worlds, offer great opportunities for their members to expand their network of contacts and develop their business.
More information: www.frenchchamber.co.uk
About ESCP Business School
Established in 1819, ESCP has educated generations of leaders and entrepreneurs. With its six urban campuses in Berlin, London, Madrid, Paris, Turin and Warsaw, ESCP's true European identity enables the provision of a unique style of cross-cultural business education and a global perspective on international management issues. The School welcomes 4,600 students and 5,000 executives from 102 different nations every year, offering them a wide range of general management and specialised programmes (Bachelor, Masters, MBA, Executive MBA, PhD and Executive Education).
More information: www.escp.eu