Leaked information, data theft and manipulation are some of the biggest threats that organisations face in the digital era. Companies must build a resilient environment in order to protect their stakeholders against unauthorised access to data and computerised systems. 
ESCP'S LONDON CAMPUS JOINED THE DIALOGUE ON CYBER SECURITY AS THE PROUD SPONSOR OF THE EXCLUSIVE Digital Transformation and Innovation FORUM ORGANISED BY THE FRENCH CHAMBER OF COMMERCE IN GREAT BRITAIN (CCFGB).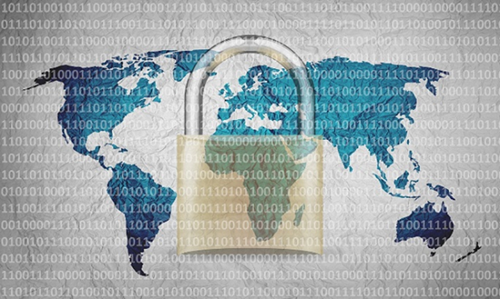 Source: Pixabay

On 4th October 2018, CCFGB members and organisations from the banking, accounting, consulting, hospitality, transport, software technology and media industries came together to discuss the latest on the cyber security and its importance when dealing with sensitive data, following the implementation of the European General Data Protection Regulation (GDPR) that came into force on 25th May 2018.
Speakers were Chris Cox (UK/Export Sales at Codra) and Alex Tarter (Chief Cyber Consultant at Thales). The event was chaired by Christopher Chazot (Managing Director at HSBC).
Companies attending included:
Codra Software, HSBC Bank Plc, PwC, Infotel, Smart Cookie Media, Barnes Roffe LLP, AngelsCube Limited, Banque Transatlantique, Chappuis Halder & Co., The House Shop, Credit Agricole CIB, Meridian Currency, AGILY3 and many others.
Digital technologies shape the future of organisations and those have to be protected from cyber threats. The topic of cyber security and its impact on organisations is part of ESCP's new full-time Master in Digital Transformation Management & Leadership (MIDITAL). The programme is specifically designed to help attain a deep understanding of the business impact of technologies in the digital transformation and technology setting. It prepares for key roles in the management of business innovation and to gain a competitive edge in the digital transformation environments.
The next session will take place on 6th December. The debate will focus on "Content Management: Customers' Expectations & Engagement". For more information, visit the Forum's website.
To find out more about the Master in Digital Transformation Management & Leadership (MIDITAL), please click here.
About ESCP Business School
Established in 1819, ESCP has educated generations of leaders and entrepreneurs. With its six urban campuses in Berlin, London, Madrid, Paris, Turin and Warsaw, ESCP's true European identity enables the provision of a unique style of cross-cultural business education and a global perspective on international management issues. ESCP welcomes 4,600 students and 5,000 executives from 100 different nations every year, offering them a wide range of general management and specialized programmes (Bachelor, Masters, MBA, Executive MBA, PhD and Executive Education). ESCP is among the 1% of business schools worldwide to be triple-accredited (AACSB, AMBA, EQUIS).