ESCP's students on the Executive Master in Energy Management (EMEM) and MSc in Energy Management (MEM) attended a week-long International Seminar in Washington, DC & Houston, TX from 17th-22nd June. This annual study trip was organised by the School with the support of its Energy Management Centre.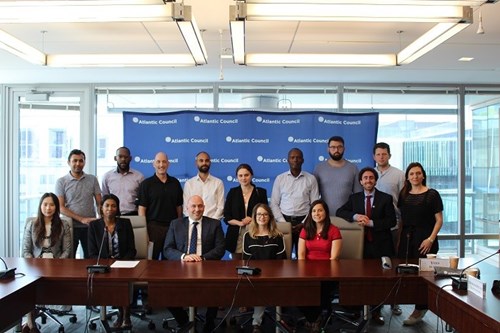 Attendees built a deep understanding of the American energy industry and other key international markets from a series of lectures and workshops delivered by top industry experts. The trip included visits to: The U.S. Department of State, Center for Strategic & International Studies, Atlantic Council, Library of Congress, GE Ventures, Accenture Strategy Energy, Tellurian plant, and the Ocean Star Offshore Drilling Rig Museum and Education Center.

Topics included:
Developments in US Liquified Natural Gas
European Union Energy Security: Energy and Climate Policy
Current US Energy Trends: Climate Change and Environmental Justice
US Policy Perspectives on European Energy Security
China's energy policies and tariff war between USA and China
US Electricity and Natural Gas markets update
Dealing with uncertain energy prices: understanding hedging and futures markets
The U.S. role in global energy
The use of sanctions as a tool against energy producing countries
Speakers included:
Olga Khakova, Associate Director, European Energy Security, Global Energy Center, Atlantic Council
Douglas Hengel, Senior Fellow, German Marshall Fund of the United States
Irina Markina, Senior Energy Adviser, Delegation of the European Union to the United States
Pari Kasotia, Mid-Atlantic Director, Vote Solar
Brenda Shaffer, Senior Fellow, Global Energy Center, Atlantic Council; Adjunct Professor, Center for Russian, Eurasian, and East European Studies, Georgetown University
Ralph Winnie, Vice President and Director, China Eurasia Center
James C. McDonnell, Chief Operating Officer, Avalon Energy Services, LLC
Elaine Levin, President of Powerhouse
Michael Ratner, Energy Specialist Coordinator, Congressional Research Service
Dianne Rennack, Specialist in Foreign Policy Legislation
Jennifer Cutaia, Vice President, Corporate Responsibility & Global Community Impact
Renee Pirrong, Manager, Research and Analytics at Tellurian Inc
Deepesh Dhoundiyal, Research Associate Manager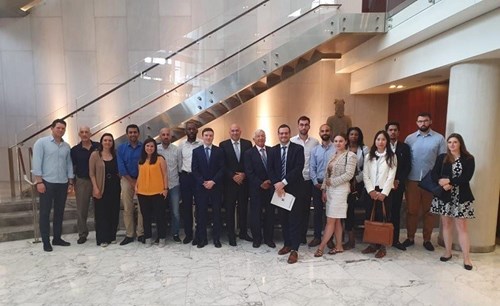 If you are interested in joining either our postgraduate MSc in Energy Management (MEM) or the Executive Master in Energy Management (EMEM), we would like to invite you to join our online Q&A session on 16 July.
Useful Links
"The EMC's Mission is to build a strong proactive partnership between academia, industry and government, to debate the challenges of the new energy era."