Speakers: Archery Strategy Consulting's Guillaume Hue (Partner) and Rémy Bonnery (Senior Project Manager)
Air-transportation CO2 emissions make up 2–3% of total world emissions, and 10% of the transport sector's total emissions. Approximately 80% of emissions come from flights travelling more than 1,500 km (medium and long-haul).
Since the 1990s, the air-transportation industry has made significant efforts to reduce its kerosene consumption. Its CO2 emissions per passenger kilometre have halved since 1990 due to the combined effects of technological advances in aircraft and improvements in operations and infrastructure. Thus, despite historically high growth in air traffic (+5.3% per year since 1990), the sector has managed to contain its carbon footprint (+2.5% per year).
In 2021 the air-transportation industry made a formal commitment to taking a concrete step towards decarbonisation by announcing a carbon-neutrality target for 2050, in line with the Paris Agreement. This decision marks a turning point in the air-transportation industry's efforts to reduce its climate impact, essential in the global fight against climate change.
To achieve its commitment, the air-transportation industry will have to leverage the following four things:
The implementation of technological innovations on the engine and structure of aircraft, essential to reducing consumption.
The improvement of flight and ground operations efficiency.
The replacement of fossil fuels (kerosene) with sustainable aviation fuels (SAF): biofuels, synthetic fuels and hydrogen.
Compensation measures.
All of these levers will require a rapid and strong mobilisation of all governments, the airline industry and energy-sector stakeholders to create and commit to an actionable roadmap.
The discussion will focus on the importance of the air-transportation industry in our society as well as the levers and required investments for reaching carbon neutrality.
The webinar will take place on Zoom at 6pm BST on Tuesday, 3rd May.

Registration
Attendance is free of charge. To secure your place, please click here.

About our speakers 
Guillaume Hue is a Partner at Archery Strategy Consulting and has close to 20 years of professional experience in both consulting and corporate. He has developed a strong expertise in Civil Aerospace (OEM, Tier-1), Defence, Air Transportation (Airlines, Airports), Shipping and Logistics, and has worked for multinational group as well as mid-cap players, assisting them on multiple strategic and operational topics. Guillaume graduated with an aerospace engineering degree from the French Civil Aviation University (ENAC). He also holds a master's degree from the Toulouse School of Economics and an MBA from the Kellogg School of Management.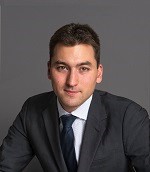 Rémy Bonnery has developed strong expertise in the Aerospace and Defence and Energy sectors. He has been working for 12 years with major players in these industries, as well as with mid-cap private-equity funds, assisting on different strategic and operational topics. Rémy graduated from the French "Ecole Nationale Superieure de Mécanique et d'Aérotechnique" (ISAE-ENSMA). He also holds a master's degree in Strategy and Management of International Business from ESSEC Business School.