Speaker: Emma Huizar, ESG Manager at Verdani Partners and ESCP's MSc in Energy Management alumna (Class of 2018)
JP Morgan ESG outlook reports that over $500 billion were invested into ESG-integrated funds in 2021. Investment funds that adopt environmental, social and governance (ESG) factors are expected to increase sharply this year. However, there are obstacles to overcome in terms of corporate adoption and investor acceptance.
What can organisations do to embed a significant positive impact into their actions around not just climate change but the whole society to ensure a transition to a low carbon economy?
This event discussed the latest on:
Corporate ESG 101
Budgeting Basics
ESG Reporting Frameworks
Net Zero
Green Building Certifications
Best practices: Energy & water efficiency, waste management, IEQ, DEI



About Our Speaker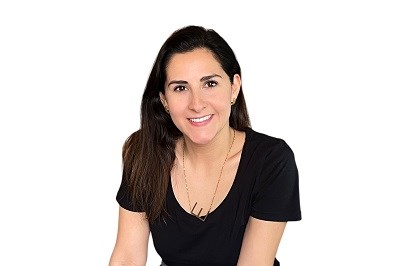 Emma is an Associate ESG Manager at Verdani Partners. She holds a master's degree in Energy Management from ESCP Business School and a double bachelor's degree from Arizona State University in Sustainable Development and Design Management, with a minor in Landscape Architecture. Her versatility and passion for continual learning have led to a diverse career history, with experiences ranging from managing a real estate sustainability program, spanning 150,000 multifamily units across the United States, to being guest lecturer for the Renewable Energy Engineering Program at CETYS Universidad. Prior to rejoining Verdani, Emma worked in the public sector as Sub-Director of Operations and Development at the Energy Commission of the state of Baja California in Mexico, where she focused on policy and strategy implementation of the state's energy transition.
Emma's passion for the energy transition is demonstrated by her commitment to share and deepen her expertise through speaking engagements, workshops, and training. Most recently, she was invited to speak as a panellist on the Energy and Sustainability 2022 Forum organised by INDEX Zona Costa in Mexico. She has also participated in workshops and training focused on strategy development and economic impact: the Waste Management Innovation Forum; México Economía Limpia 2050, organised by the University of Stanford; the International Energy Agency Energy Efficiency in Emerging Economies (E4) program; and the UN Global Compact Leaders' Summit Training. She also enjoys contributing her free time to sustainability-focused non-profit organisations in Mexico and the United States.